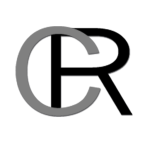 Chris Rossen has 18+ years experience in management consulting, systems analysis and interactive production. He is a military veteran of both the US Army and US Air Force and has contracting experience working with the intelligence community to implement workflow systems for the NSA & National Geospatial-Intelligence Agency- (formally known as NIMA).
Chris leads multiple internet software projects, develops scalable interactive community platforms and customer resource management systems. He has previously held top secret security clearances from several military organizations.
Chris is currently a senior solution architect and CTO at WebGuruMasters.com where he leads technical teams and builds consensus on several ongoing projects.  He is also a founder & CEO of DataMineMedia.com, an interactive multi-media production company committed to producing projects that make a difference in the world.
He has written several award winning screen plays and his passions include aviation, travel, science fiction & technological singularity concepts. Chris is a licensed airline transport pilot and former flight instructor.